UV filtration Water coolers. Under the sink filtration. Wellsys bottleless water coolers. Free installation serving
.
New York & New Jersey
Designed to deliver the best quality water, at the most economical price. It fits under any break room, or kitchen sink, and taps directly into the cold water line. It is equipped with a 4 stage reverse osmosis filtration system, and has a 2.3 gallon stainless steel tank built right inside the elegant looking housing. Quick change cartridges makes filter changes simple.
​
​A designer, NSF certified, faucet is included. The faucet is available in either chrome, or brushed nickel,and is sure to add to the décor of any modern kitchen. This system also comes with different filtration options; the Reverse Osmosis membrane can be substituted for a Ultra Filtration membrane when water conservation is an issue, and a Nano Silver carbon filter can be added to boost the PH level of the water (Alkaline Water).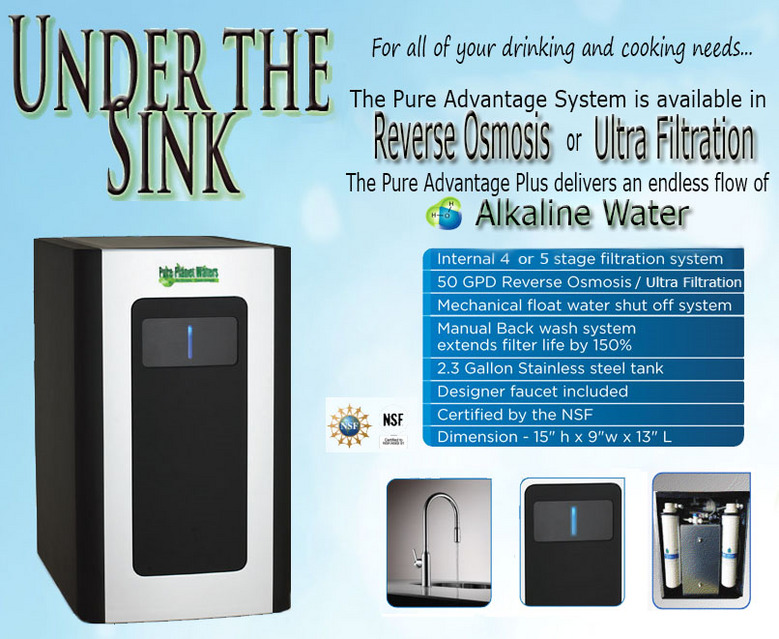 chlorinein NYC tap water health